Course Etiquette
As much as the aim of this blog is to provide information and strive for interesting subjects, sometimes it is good to use a platform such as this to give you, the golfers, a "freindly" reminder about course conduct.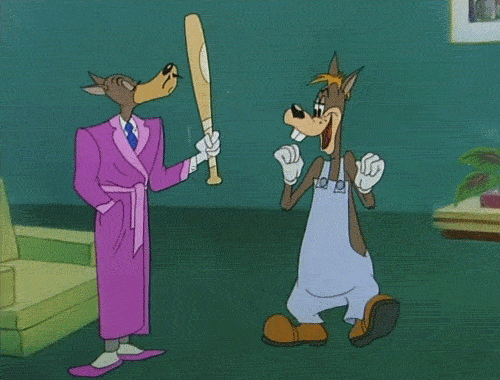 Sometimes subtle isn't enough!
Course etiquette is an area where there is significant room for improvement at the Hamilton Golf Club. It is more important than ever during the colder winter months and during wet weather.
As the growth slows, there is less opportunity for recovery of any damage created. Therefore, it is crucial that thought is given to how you can minimise the impact you have on the course during your round.
The number one cause of significant damage is unsurprisingly motorised golf carts. The weight of the cart is the main factor. Empty, a cart weighs around 410 - 450kg. Add in a couple of golfers (some weigh more than others!) and their clubs and you might find the whole combo tipping the scales at 650kg or more. Thats a lot of weight on 4 pretty small tires.
Golfers have been asked on numerous occasions to pay more attention on where they drive the carts. Keeping them in the rough makes a huge difference as the grass is mown higher and handles wear better. Also, the rough is the part of the course where theoretically (hard to believe at times) golf is being played less so any cart damage there shouldnt affect the player who is on the short stuff.
Unfortunately, many people are still struggling with this request and we still observe many carts (members included) operating on fairways, tees and extremely close to greens.
Cart damage during wet conditions
Its not just cart users!
We witness on a daily basis large numbers of people who take their trundlers onto and across tees as well as very close to green edges. While it may be hard to envisage your lightweight trundler doing any damage, it needs to be appreciated that when it is happening multiple times per day the cumulative impact can be significant. Tees in particular are a big struggle for us this time of year but taking a wider berth around greens and bunkers would help immensely.
How can you help?
Please be mindful of the paths you take when navigating the course. Try not to follow the people in front and look to spread the wear over a wider area. If you see an area that is clearly struggling, make a special effort to avoid it. Follow the instructions given by the starters, proshop and course staff. We are trying our best to give you the best playing conditions possible so the directions are put forward for a reason. Also, please keep an eye on your playing partners and dont be afraid to give them a friendly reminder if you see them adding to the damage. Remember, any damage they create could affect your game down the track.
Its not all bad news though....... in a recent blog post about
sand buckets
we explained that we would be removing sand buckets and the reason why. For it to be successful, it required golfers to be extra vigilant about physically replacing divots. We can safely say that people seem to have embraced this idea and the efforts to replace divots have been noticed and it has played a big part in improving our fairways. So from us, a big THANK YOU for your help.
Good Golfing
Regards
The Maintenance Team
Hamilton Golf Club